As many of you know, we had a wicked line of storms pass through the Williamsport area yesterday. My mother in law actually saw a tornado touch down in her yard! I think I would have freaked out a little if I saw that. Confession- tornado's have always been my biggest fear, although in the past few years the fear has subsided and turned into fascination. Here's a few pics of the damage.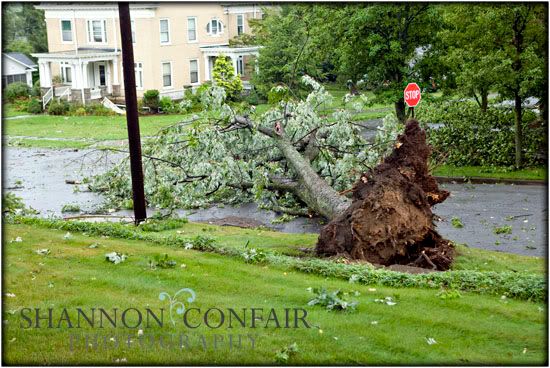 The person in this car was thankfully uninjured. They were driving when this tree fell on the car.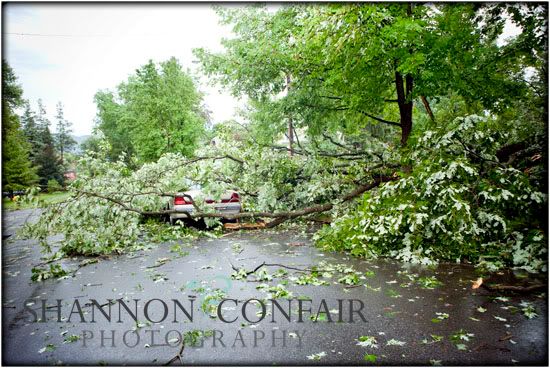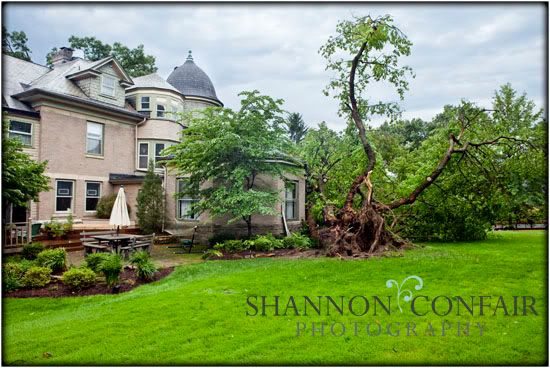 My mother-in-law saw this tree lifted by the roots and tossed over. Makes me kind of sad- it was a beautiful old tree!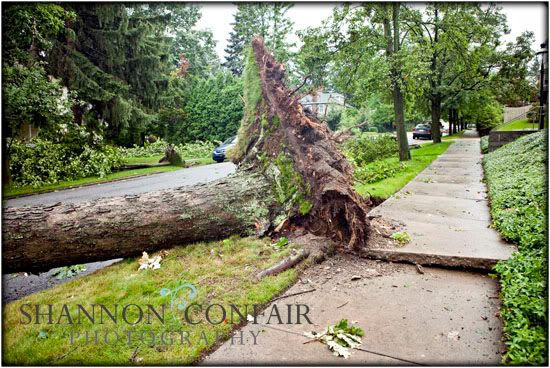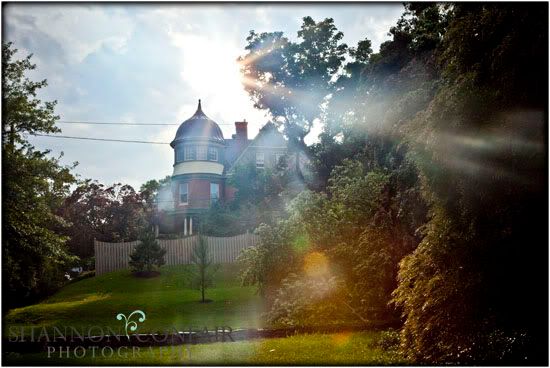 The calm after the storm, with some nice lens flare :o)